[Top]
[Prev]
[Next]
[Contents]
[Index]
---
N-107 Sun Type 4-Compatible Keyboard Details
Figure 17-5 illustrates the N-107 keyboard legends and keycodes.

Table 17-6 lists the N-107 keysyms when the default mapping is in use.

An N-107 keyboard has four LEDs built into keycaps. Their default values are:



To access the Boot Monitor from the N-107 keyboard after booting, use the Stop-A (L1-A) key combination.

The Setup key combination for the N-107 keyboard is Alt Graph Help/Setup.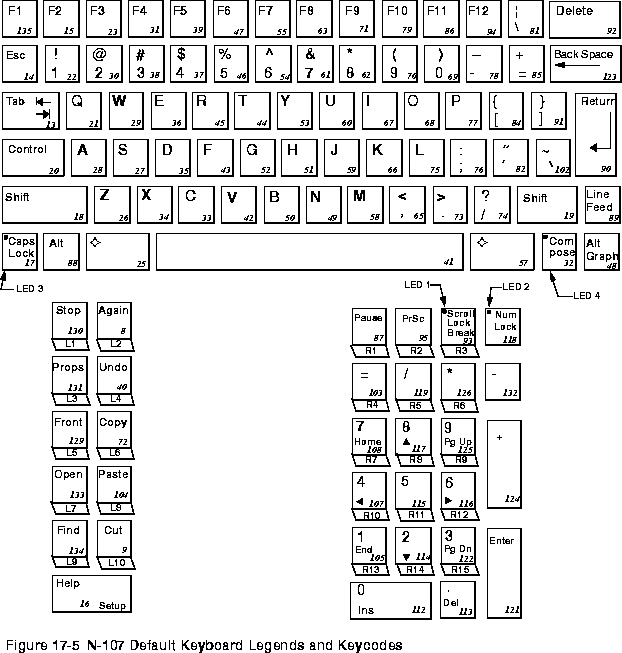 Table 17-6 N-107 Default Keymapping
1 OpenWindows compatibility necessitates that these keycodes do not match the key legends: F12 for keycode 8, SunF36 for keycode 86, SunF37 for keycode 94, and F11 for keycode 130.
---
[Top]
[Prev]
[Next]
[Contents]
[Index]
---

Send comments, suggestions, or questions about this document to the NCD Technical Publications Department by Internet e-mail. Write to us at techpubs@ncd.com. Copyright © 1997, NCD Inc. All rights reserved.